The film is available to purchase on DVD and Bluray and to rent On Demand on vimeo.
It is also on  Kanopy an online educational distributor available through many institutional library catalogues.
The film has received a 12 rating from the British Board of Film Classification.
Kanopy – best for students and professors

DVDs and Bluray – best for library purchases and private purchase

Colleges, libraries, museums, and other cultural institutions can now order the institutional DVD or Blu-ray edition. Institutional copies come with a limited public performance license that allows classroom and library use, and on-campus screenings that are free for students of that school and not advertised to the general public. Please purchase the correct version for your use. If you are working in a university and intend to use the film for teaching purposes then you must purchase an institutional copy.
For private use only please purchase a copy listed in the Individual purchase section at the bottom of the page.
If you are based in the US or Canada you will will need to purchase the Bluray as the DVD is PAL only (unless you have a universal player).  The DVD is region free.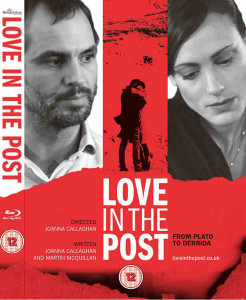 Institutional purchase (for libraries, colleges, museums, universities)

DVD PAL £60.00 plus postage and packaging. (UK)
DVD PAL £65.00 plus postage and packaging. (Europe)
DVD PAL £70.00 plus postage and packaging.  (Rest of world)
Bluray  £60.00 plus postage and packaging. (UK )
Bluray  £65.00 plus postage and packaging. (Europe)
Bluray  £70.00 plus postage and packaging. (Rest of world)
Individual purchase (strictly for private use only)
DVD PAL £14.99  – plus postage and packaging. (UK )
DVD PAL £14.99 – plus postage and packaging. (Europe)
DVD PAL £14.99 – plus postage and packaging. (Rest of world: US, Australia, Middle East, Russia etc)
Bluray £15.99 – plus postage and packaging. (UK only)

Bluray £15.99 – plus postage and packaging. (Europe)
Bluray £15.99 – plus postage and packaging. (Rest of world: UK, Australia etc)
Rent On Demand
To rent the film please visit our Vimeo on Demand page at: